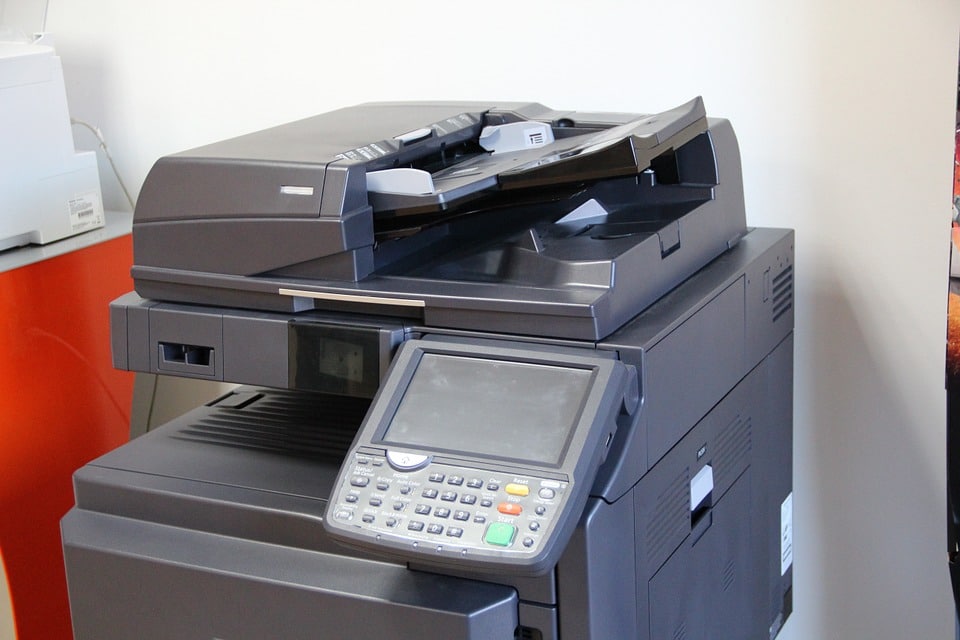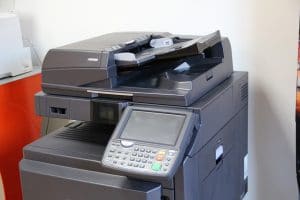 The Ricoh MP 5054 is precise with document management, and it can print up to 50 pages per minute, and it has print, scan and faxing capabilities. The 1200 x 1200 dpi max print resolution also means that you have excellent depth and detail in your documents. With a paper capacity of around 4,700 pages, you do not have to worry that you will have to refill the paper tray often. The Ricoh MP 5054 has a 9-inch full-color LCD screen that will meet the needs of a medium-size business.
Featuring a compact design, the Ricoh MP 5054 also does not cost as much as some of the other options. You can print at fast speeds, and you have a generous monthly print volume that keeps you in the loop. This all-in-one resource becomes your go-to machine for printing. What's nice about the Ricoh MP 5054 is that you have 2 GB of RAM, which means that your employees can handle the largest files. You can also store your frequently used documents with the 320 GB HDD.
The Ricoh MP 5054 simplifies your workload, and you can print up to 50 pages per minute. Because of the excellent scanner that can scan 180 images per minute, you have a great machine that can quickly turn your needed hard copies into digital documents for easier sharing. This copier also has preview scans that will save you time and effort from bad scan jobs. If you would like to learn more about the Ricoh MP 5054, call or contact our copier business in Philadelphia. For those with greater productivity as their goal, the Ricoh MP 5054 makes an excellent choice.