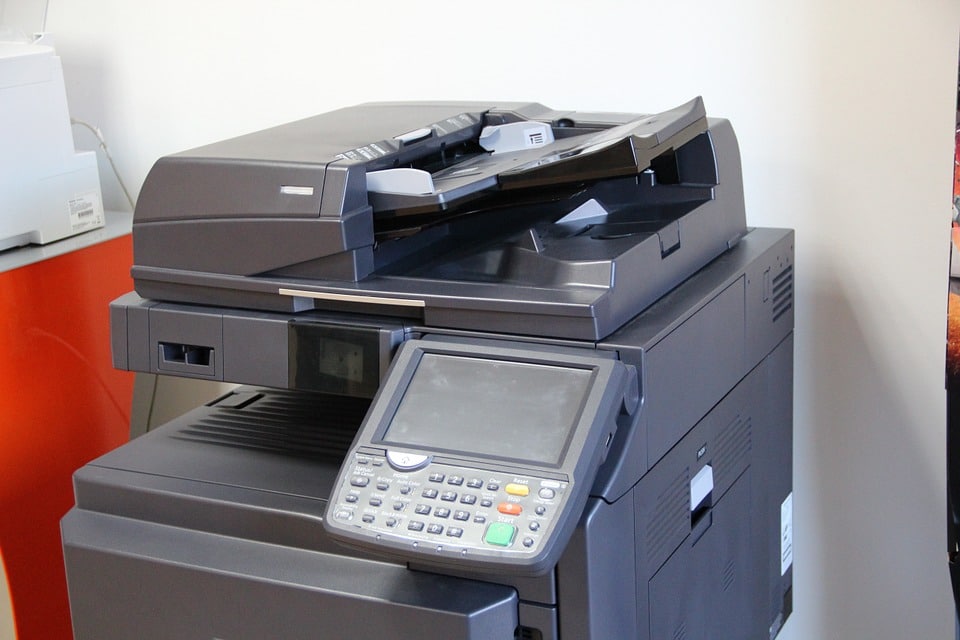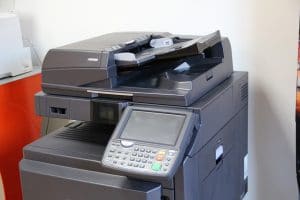 The MP C5503 can print up to 55 pages per minute for scanning, faxing and copying with 1200 x 1200 dpi as the maximum print resolution, and the paper capacity goes up to 4,700 pages per minute with a heavy workload that can reach up to 50,000 pages with the monthly duty cycle. The MP C5503 has been designed with an interesting combination of both benefits and features. You can pre-configure the MFP so that it will fit your needs. This copier saves you both time and money. There is the four-drum method and a warm-up time that is less than 20 seconds and recovering from sleep mode takes less than 10 seconds.
Quantity indicator means that you can print as much as 999 copies. With its automatic duplex capabilities, you can rest in the assurance that you will have a copier that maximizes your workflow. In terms of power consumption, the MP C5503 takes 1,584W or less. In terms of paper capacity, you will receive 2 x 550 sheets, and there is a bypass minimum tray of 4,700 sheets. The supported paper sizes include 8.5″ x 11″ and 5.5″ x 8.5″. The MP C5503 has also won three different awards:
Better Buys for Business Editor's Choice Award – September 2013
BLI A3 MFP Line of the Year Award – 2015
BLI Most Energy Efficient Line of the Year Award – 2015
What you get with this copier is a reliable machine that comes from a solid brand, Ricoh. You also have options for mobile printing, which adds to the better access from anywhere in the world.