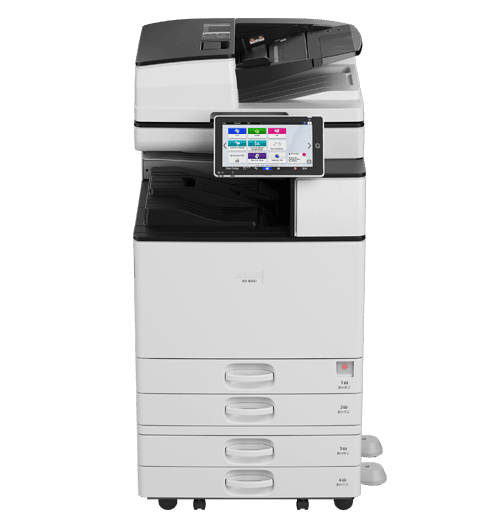 The Ricoh IM 4000 black and white laser printer is part of a new generation of office technology. Perfect for modern businesses that rely on efficient printing to achieve their long-term productivity goals. This is a true multi-function printer that can not only print but also copy, scan, and fax as needed.
This printer has an output of 40 ppm and a maximum resolution of 1200 x 1200 dpi. It is ideal for Philadelphia business owners whose operations involve printing and copying hundreds of pages each day. Law firms, real estate offices, or banks would get the most out of this device. Leasing an IM 4000 would fulfill their copier, printing, scanning, and faxing operations.
The IM 4000 supports standard paper sizes used across Europe and the Americas up to 11 x 17. When all paper trays are enabled, the device can be loaded with up to 4,700 sheets. In addition to printing office documents, the IM 4000 can also handle various finishing functions. This will reduce trips to the local print shop. Depending on how your printer is configured, you can staple, sort, fold, and even hole-punch brochures and booklets. You will never need to export these jobs again!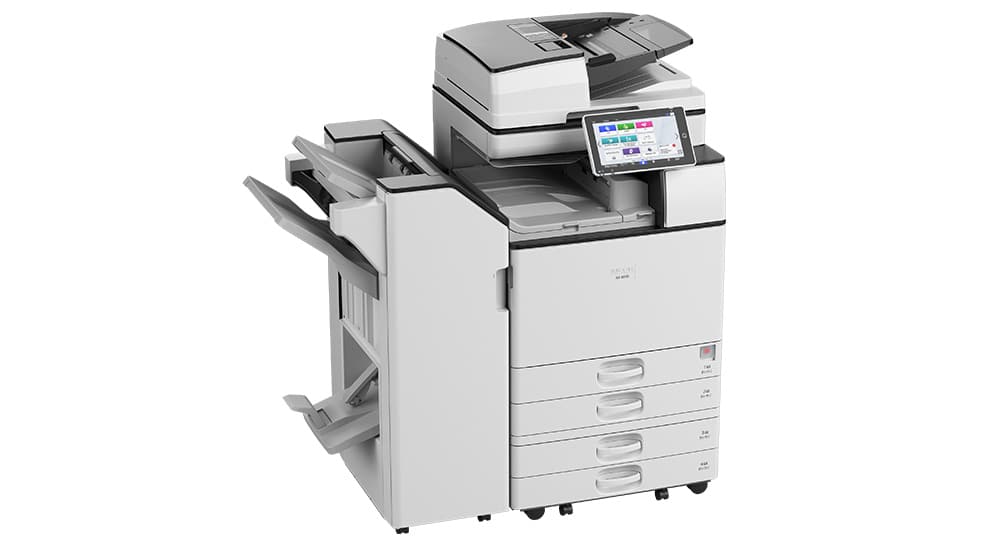 Scanning entire manuals or books is easy with the IM 4000. The document feeder and processor can scan as fast as 220 images per minute. This MFP device also features an internal document management system. The system that can be configured to distribute print, copy, scan, and fax jobs across network folders or email accounts. Ricoh has equipped the IM 4000 with an advanced processor and 2 GB of RAM. With that power, you can print, copy, scan, and fax simultaneously.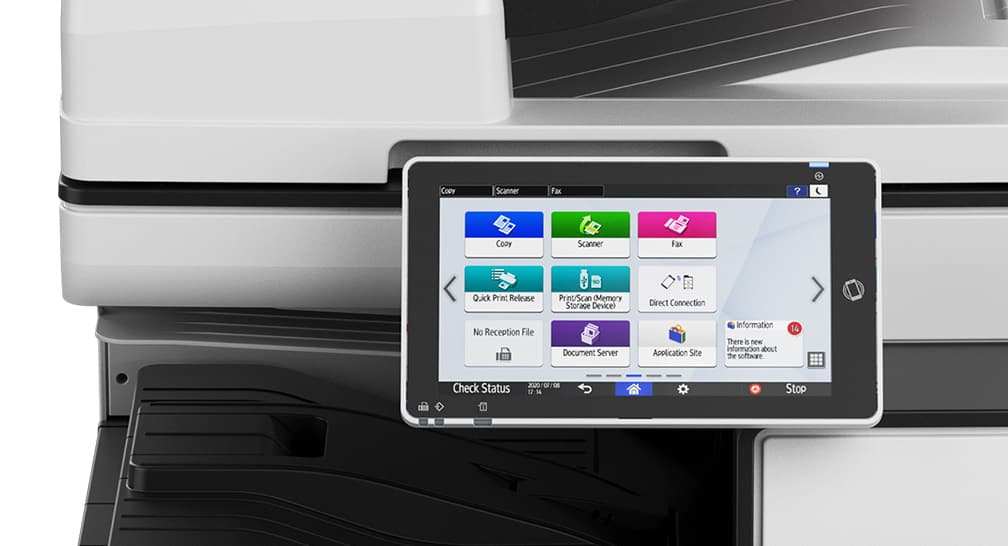 Whether set up on a network or as an isolated device, wireless printing can be enabled through pAndroid Mopria or Apple AirPrint. The standard security features can be adjusted for device access control and remote wiping of memory. The memory can normally store print jobs and digital imaging tasks for up to an hour.
When connected to the internet, the IM 4000 is monitored by Ricoh Intelligent Support, providing technical support on the spot. This new functionality can not only alert you to emerging issues, but also shorten downtime for maintenance and repairs.
If you are looking for copiers in Philadelphia or the surrounding areas, call Copier Philadelphia today!