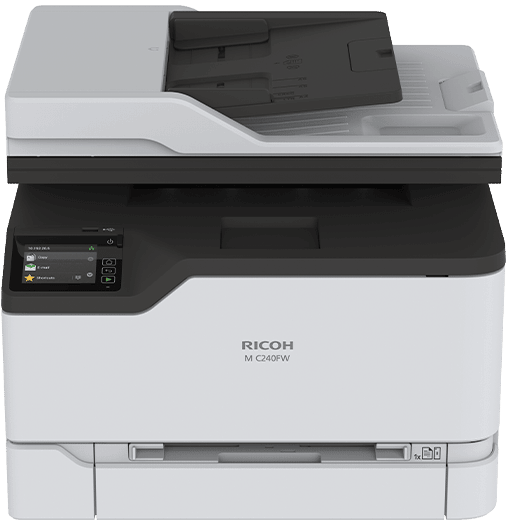 When you need a truly versatile office solution! The Ricoh M C240FW can handle color printing along with faxing, scanning, and copying. This light-production MFP is ideal for business owners who operate small companies, work from home, or keep their paper output low.
As one of the most respected names in the office equipment space, Ricoh is known to think about all types of clients. When you lease this device, you get more than just a color laser printer. When properly configured, this MFP can be used as a multiple job management system. The 1 Ghz processor and 512 of RAM gives you a scanning speed of 21 full-color images per minute. You can also set up scan-to-email workflows, FTP folders, cloud printing, and more.
The clients who will benefit the most from this device have established paperless office practices but still print color documents. The ultra-compact form of this printer allows you to place it on a desk or cabinet without taking up space. It can also hold up to 250 pages in its tray. When equipped with a Ricoh all-in-one toner cartridge, you can get a print yield of 4,500 pages.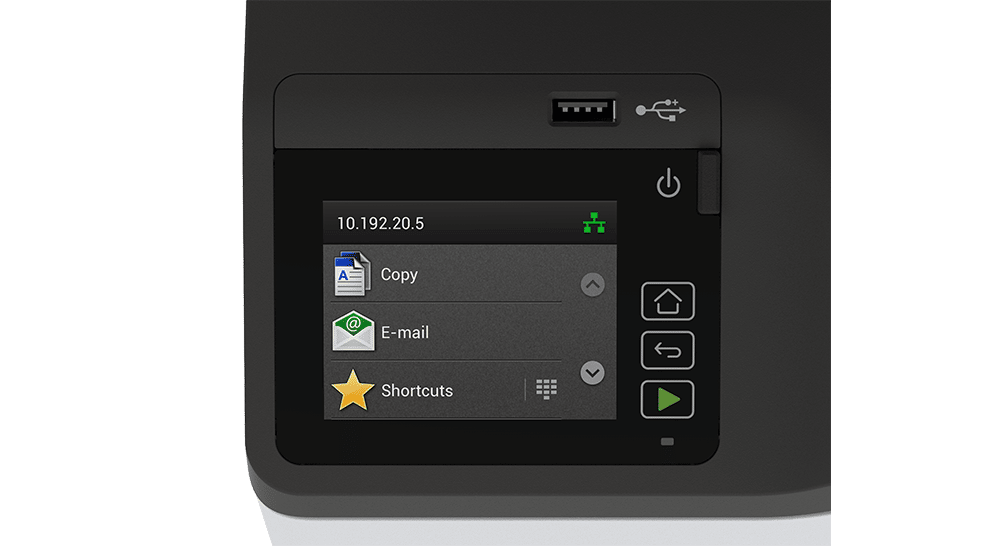 Since the M C240FW is designed for home offices and small companies, you don't have to worry about complicated installations. The Ricoh set-up wizard will easily guide you through each step to configure it on a network. The setup wizard allows for a web server, Android and iOS wireless printing, and access control features for sensitive documents.
As with all Ricoh business printers, the M C240FW generates a small carbon footprint. This is Energy Star rated, and consumes about 0.33 kWh per week. Its default settings enable an automatic sleep mode that barely consumes power. It can quickly warm up for color printing at resolution of 2400 x 600 dpi. Finally, the quality delivered by this device allows you to print photos and full-color graphics on glossy paper stock for presentations, packaging, and special projects.
Call Copier Philadelphia to learn more about the Ricoh M C240FW multi-function printer or our other Ricoh devices.