Affordable Black and White MFP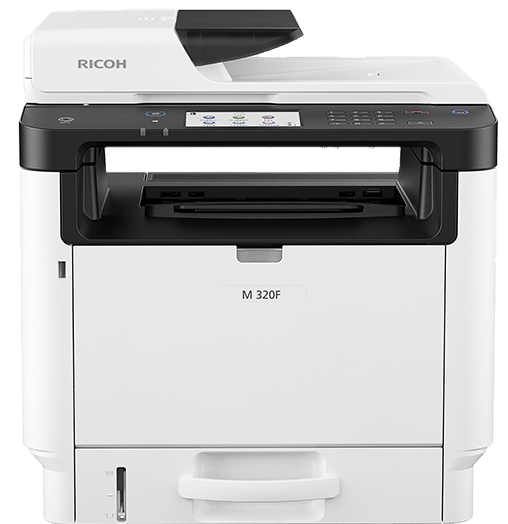 When most people think about multifunction office printers, they tend to envision full-color solutions with photo-quality output and sophisticated features that mostly appeal to graphic designers and visual artists. There is also a misconception about such devices being overly expensive. The Ricoh M 320F Black and White laser printer is a clear reminder that affordable scanning, copying, printing, and faxing can still be achieved at a high output, in black and white, with a high degree of efficiency.
At Copier Philadelphia, the kind of clients who prefer the Ricoh M 320F tend to be law firms, clinics, retail stores, and various other businesses where text documents need to be printed constantly and quickly. For many of these clients, the M 320F becomes their most vital piece of office equipment.
Truly Multifunctional
With a printing output of 34 pages per minute, the Ricoh M 320F is dynamic enough to allow you to scan documents at the same time your human resources manager is printing office manuals for newly hired employees. Your workflows and productivity can be automatically enhanced with the default settings of the M 320F. You also have the option of configuring the device through the color touchscreen, remote management web portal, or the Smart Device Connector app for iOS and Android.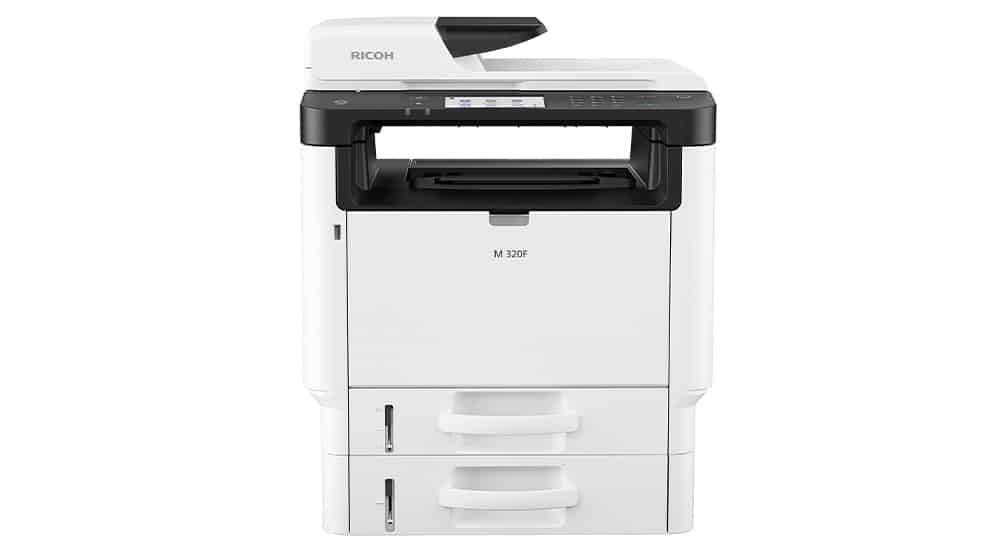 Compact, Easy to Use, and Secure
The compact form factor of this printer makes it suitable for small offices; all you need is a small cabinet or the corner of a work table in order to accommodate it. Everything you need to do in terms of restocking paper, changing the toner cartridge, feeding documents, or making adjustments can be done through the front-facing panel.
Not having a dedicated IT department should not preclude you from installing this multifunction printer and making it a part of your data network. Ethernet connectivity is standard, but you can also cut the cord with 2.4 GHz wireless connectivity. As can be expected from a Ricoh office printer, security features are included, and you can also configure the device for access control.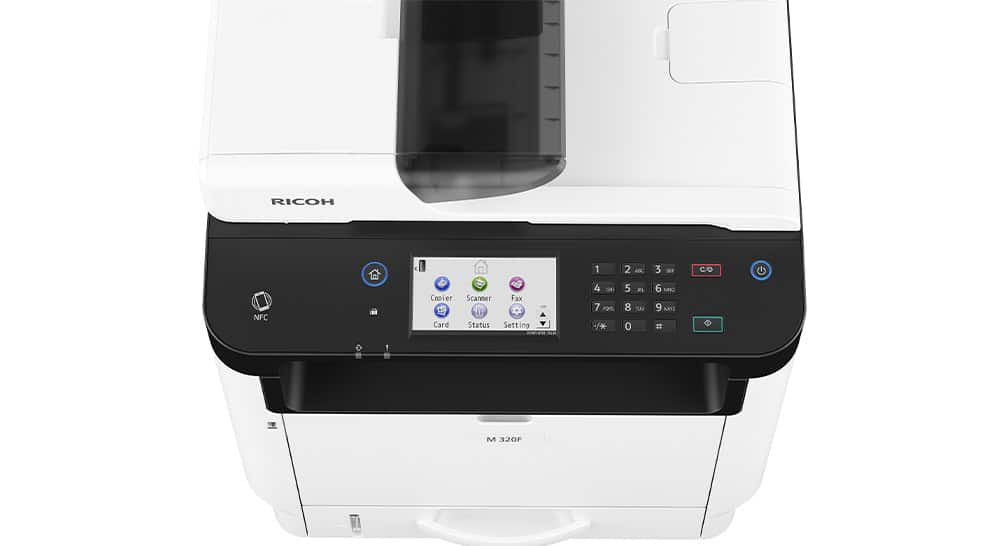 Whether you choose to lease the M 320F or make it yours through a reasonable sale price, chances are that you will be impressed with its speed, performance, energy efficiency, overall cost savings, and durability.
This is a multifunction printer you can truly rely on, and it has been designed as an office workhorse to meet your budget needs while avoiding hassles, particularly when loaded with the all-in-one toner cartridge good for 7,000 pages.
Call Copier Philadelphia to learn more about this or other Ricoh copiers and printers.