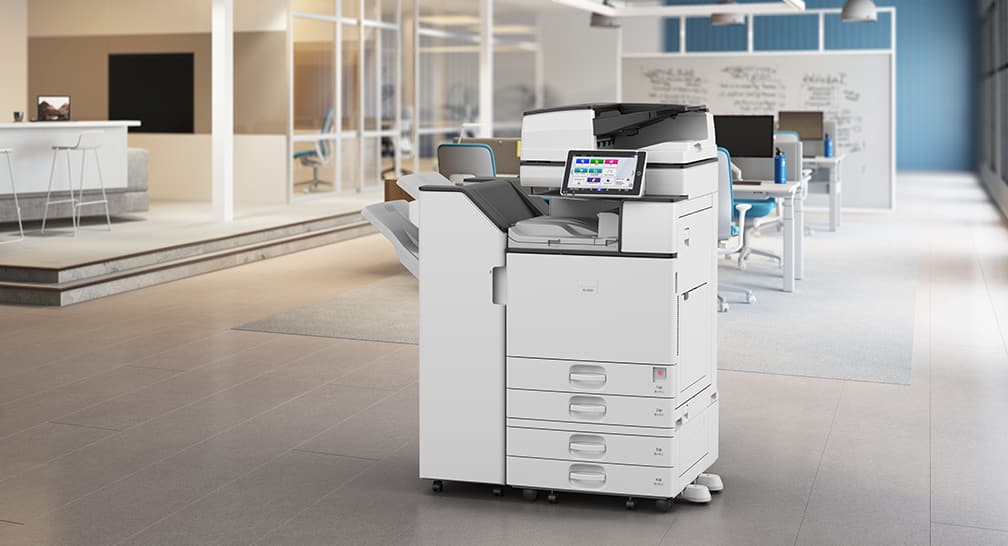 We are a copier dealer in the Philadelphia area and our primary brand of copiers that we sell are the Ricoh copiers.  Ricoh Aficio copiers have long been known to be quality machines, but are you trying to deal with the manufacturer for your copier service?  If you are fed up with the hassles of trying to get your tech support through a phone, then give us a call to see how much nicer it is dealing with a real company in the area that can service your copier quickly.
We can service more than just Ricoh copiers.  Some of our customers also have Canon, HP, Lexmark, Xerox, Konica Minolta, Okidata or other brands of equipment.  We work hard to be your only point of contact needed to get service on all your printers and copiers.
Give Us a Call if You Are Tired of Copier Service and Sales Headaches in Philly!



Black & White Or Color Copies?
We offer black and white printers & copiers as well as color copiers. We can help you find the best photocopier for your needs. You can also learn more about buying a copier on this page.
Copier Repairs
If you are experiencing troubles with your copy machine, we can help. There are many different types of copiers and many different repair options available. Contact us and we will help you find the best option to get your copier repaired.
Document Management
Document management is another area that is important to many businesses in Philadelphia. Luckily, our specialists can help you find the perfect solution for your document management needs. Be sure to share all of your printing, faxing, copying, document management needs so we can ensure you have the proper office machine to meet all of your needs.
Fill out the the form to the right or give us a call now!