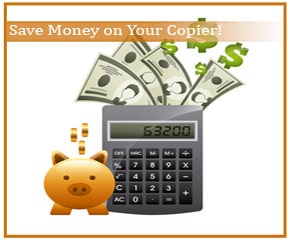 We are one of the largest independent Ricoh dealers in the Philadelphia area, so you can rest assured that we offer the most up-to-date copiers in the city. If you're looking to lease a Ricoh copier, let us guide you through the process to ensure that you get the best copier for your individual business needs. When leasing a copier, you want to make sure the company you are working with offers flexible terms and include options for maintenance contracts. We have the experience and the knowledge to guide you through this important business decision.
Leasing a Ricoh copier is a deductible expense so put your mind at ease that you are not just throwing money out the window like you might be with a car lease.  A copier lease is a good way to minimize your expenses. A monthly copier lease payment will be much lower than the cost of purchasing, which can easily cost thousands of dollars up front.  Usually, we can structure a lease that allows for periodic upgrades to newer technology, thus helping your business keep up with your competitors.
When you decide to go forward with a lease, call us and let us help you find the best machine for your office equipment needs. Whether you need a small machine or a large document production machine, we have the best Ricoh brand copiers in Philadelphia.