Your lease is coming to an end and it's time to think about returning your copier. Many people think that their copier leasing company will come to their office to return their copier once the lease is over. This is hardly ever the case. Understanding copier shipping is the best way to stay ahead of surprises and make sure you are taking control of your business and your copier lease.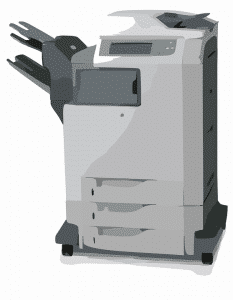 Shipping a copier doesn't have to be difficult. All you have to do is research online and work with a shipping company to return the copier. This only becomes a problem when you wait until the last moment.
When you don't understand copier shipping it is easy to get taken advantage of. Many copier leasing companies know that you aren't paying attention to the end of your copier lease. Waiting until the last moment will make it drastically more difficult to find a good shipping rate for your copier. It could cost you $500 or more to ship if you wait too long.
Copier companies know that you aren't going to want to pay that fee, especially if you weren't expecting it. This is when they may office to ship your copier for free if you agree to begin another lease with them. This is great if you like your company, but it is also a way to get bullied into a lease you don't want.
Understanding copier shipping early is the best way to make sure you can set yourself up for success. Find out who is responsible for shipping your copier and get the logistics done early. You will be thankful later.