The Ricoh IM C3000 Color Laser Multifunction Printer comes with smart features and is scalable to meet your business needs and changes.You can upgrade things on your MFP as you need to. This copier produces 30 pages per minute, in both color or black-and-white document printing.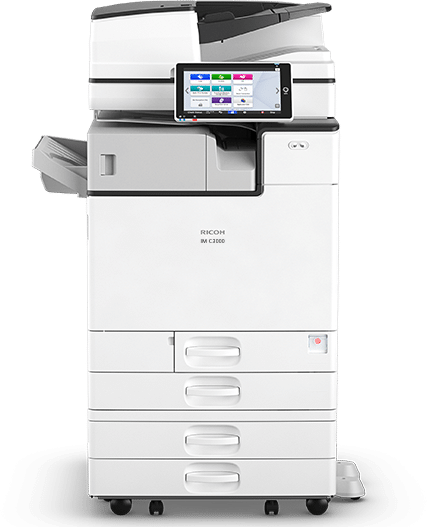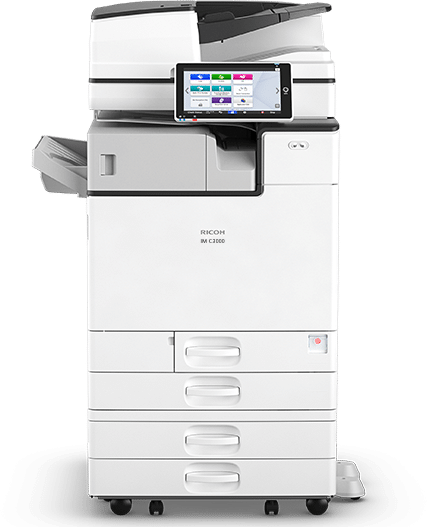 The Ricoh IM C3000 Color Laser MFP helps you design almost any document including presentations, brochures, postcards, and more. You can personalize the way you work with the added features of the touch screen and apps. This Ricoh copier allows you download software, cloud services, and third-party apps, so users can work faster, smarter and more securely.
Maintenance is reduced with the Ricoh Intelligent Support wizard. This helps your copier stay running longer and reduces your down time. This means that you no longer have to wait for a technician to come and fix it for you. You can follow the instructions and do what you need to get it fixed much more quickly.
If you want to know more about this copier or any copier, please give us a call today and we'd be happy to help you pick out the right one for you and your business needs.