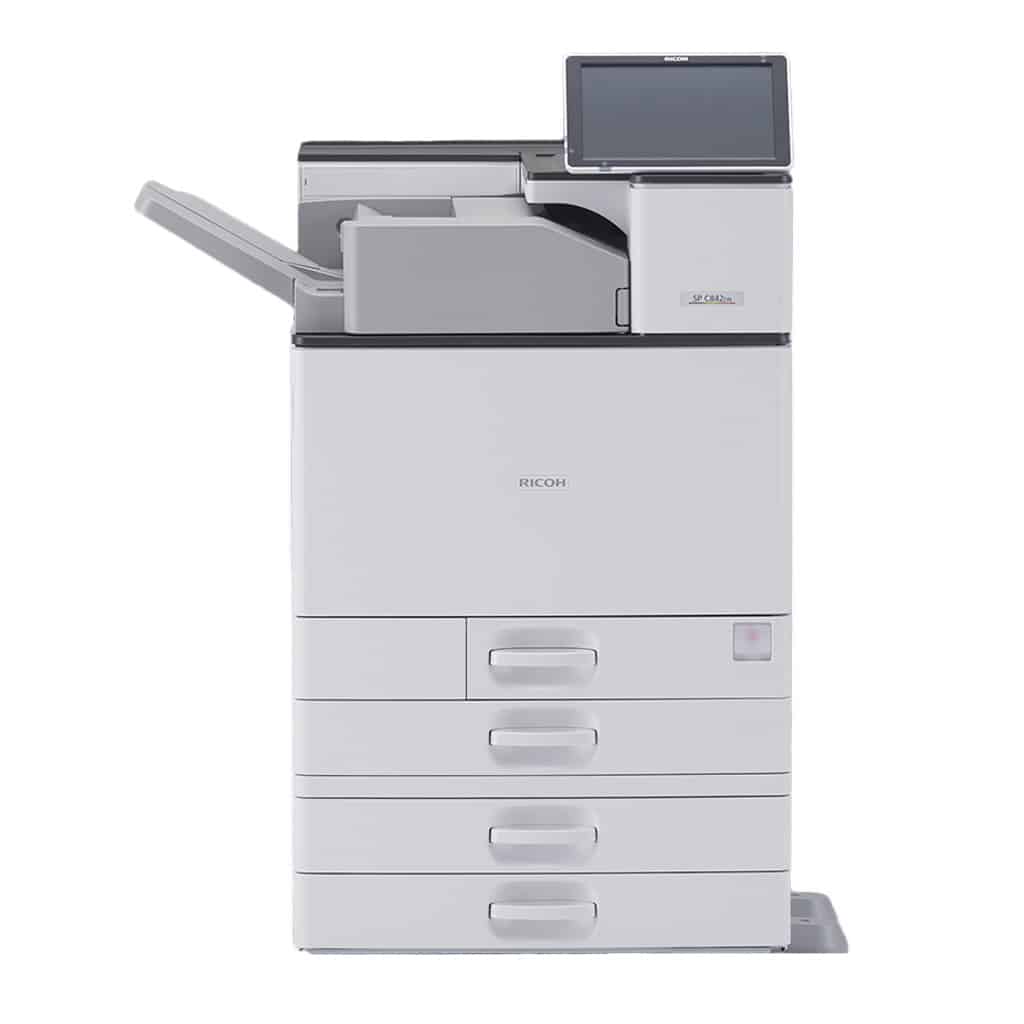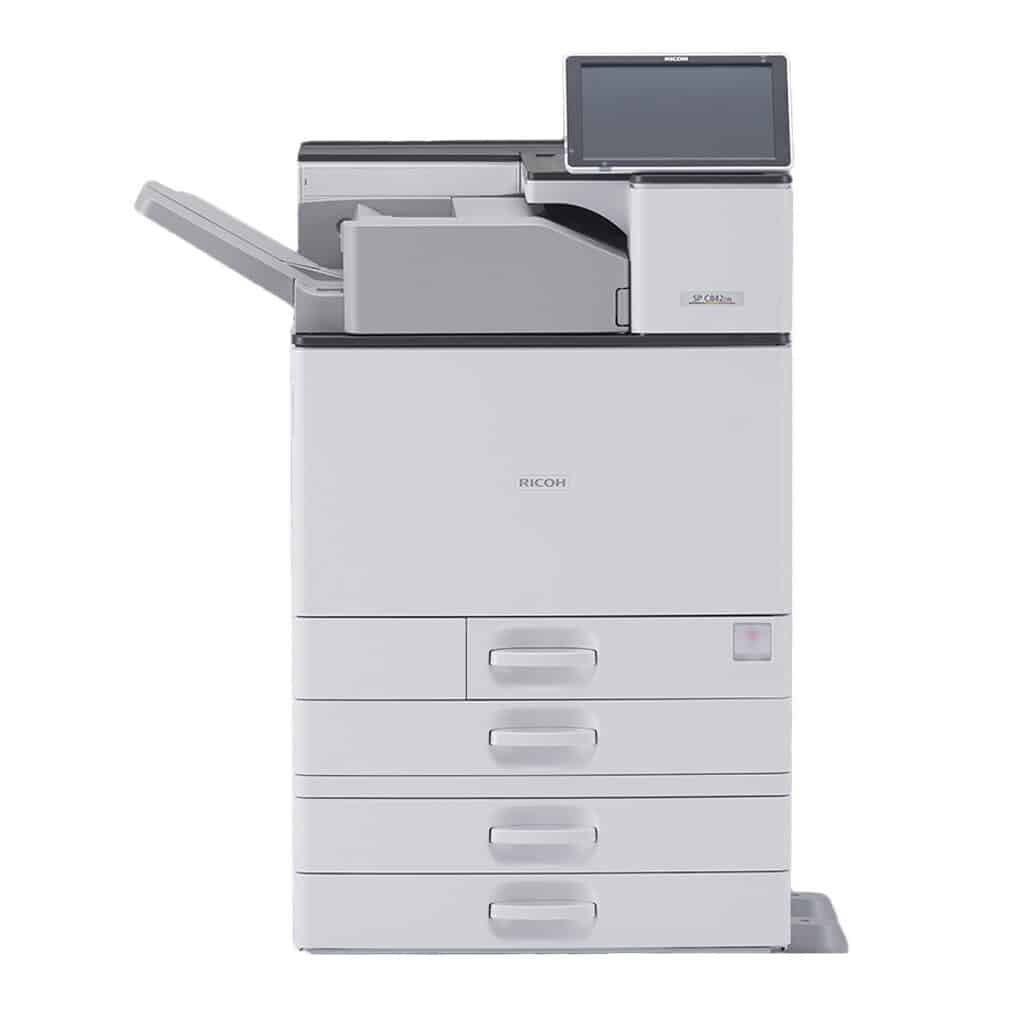 For many business owners in the Philadelphia metropolitan region, going 100% paperless is not something they can reasonably accomplish. This is particularly true if the production of colorful print materials is part of how they interact with clients and customers. The Ricoh SP C842DN color laser printer is an ideal solution for companies with a need for color printing.
Versatile Color Printing at 60 PPM
At Copier Philadelphia, the Ricoh SP C842DN is one of our leaders for sale or lease. This color printer allows you to manage virtually all of your business printing needs on an in-house basis. With a resolution of 1200 x 1200 dpi and a printing output of 60 pages per minute, the SP C842DN is one of the most valuable pieces of office equipment you can invest in.
The SP C842DN provides high-speed color printing with professional quality while keeping your costs down. The versatile design of this laser printer allows you to produce:
Brochures
Labels
white papers
Flyers
Pamphlets
Direct mail marketing materials
Booklets
And more.
The supported paper types, weights, and sizes range from business cards to photos and from envelopes to posters. In terms of printing volume, having the SP C842DN in your office allows up to 10,000 pieces per month.
The Smart Operation Panel
As you can expect from an advanced Ricoh printer, the SP C842DN is equipped with a 10-inch high-resolution touchscreen called the Smart Operation Panel. The SOP provides full functionality through an intuitive user interface, allowing for workflow management, access control, security, and document organization. You can also make the Smart Operation Panel even smarter by installing apps developed by Ricoh. Streamline NX and Equitrac Office are two Ricoh solutions that the SP C842DN can be enhanced with. These bring greater business integration, automation, and cost monitoring.
Remote Access and More!
With the Smart Device Connector app from Ricoh, you can manage print jobs from Android and iOS devices. The SP C842DN can easily connect to cloud platforms such as Dropbox and Google Drive. You can also configure the printer for remote access through browser based portals. This printer is easy to install on a data network, and you can add a dual port option for the purpose of extending functionality. With the right accessories, the SP C842DN can complete finishing tasks such as folding and stapling.