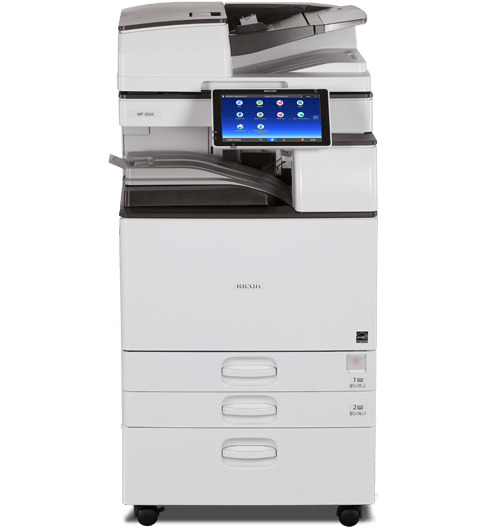 Are you in the market for a copier here in the Philadelphia area? We have some of the best and most advanced copiers in the market, and some are recently off-lease, meaning you can get a high-quality used copier for a fraction of the price of a new copier.
Our team helps companies in Philadelphia get copiers for their teams and we understand how you may want to save money on your office equipment.
We sell and lease copiers in the Philadelphia area and our team knows and understands copiers. Our primary copier brand we work with is Ricoh, however, we do have some other products available. Our team can look at the existing inventory and the meter reads on the existing copiers to help ensure you get a copier that will work for you for years to come.
Service is included
Our team is devoted to ensuring that just because you got a used copier, you do not have consistent mechanical issues. With this in mind, we include a service plan on the used copier you are getting from us, so you know our goal of not having a lot of issues is in alignment. We charge the same amount regardless of the number of service calls we have to perform, so it is in our best interests to get you a used copier that will be reliable.
Our copiers that fail the test of reliability in the field, we retire. We do not believe in passing along a copier to another client if it was not performing well in the field while we maintained it. Since our used copiers come from our own service contracts with other clients, you can rest assured any used copier you get from us has the highest quality and was working well before the copier was upgraded by another company.
If you would like to chat about getting a used copier in Philadelphia, we would love to chat. Give us a call so we can discuss your needs!