The Ricoh MP C6003 is the perfect multifunctional product to tackle all of your copier, printer, facsimile, and scanner needs. It was built with power, precision, and productivity in mind to give you more from your office technology.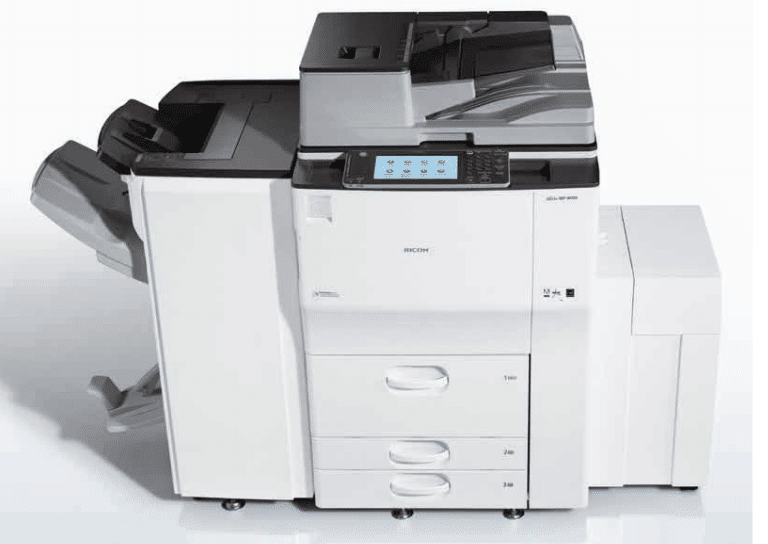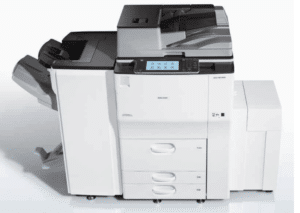 It is fast and reliable, offering a standard 220-sheet Single Pass Document Feeder that scan produce 180 ipm duplex scanning. This can let you get more done than ever before. You can also connect and keep work going when away from the office. You can make your Ricoh MP 6003 an information portal by connecting it to the Cloud and connecting to number of devices.
It was made with ease in mind, with a streamlined printing system to increase workflow with ease. You can also have more control over your workplace than ever before. The Ricoh MP C6003 comes with advanced administrative controls to set limit outputs for specific users or workgroups. This can help keep an eye on cost, and waste.
You also have the ability to customize the Ricoh MP C6003 exactly for your office. You can set up your productivity with Ricoh's leading edge display. This will let you drag-and-drop, pinch-and-flick functionality and swipe scrolling. These features make it intuitively easy to set yourself up for success.
You can also add on a number of finisher options to make your products look their absolute best.
Give us a call today at Copier Philadelphia to get yourself set up with an amazing Ricoh MP C6003 copier today!