Starting a new copier lease can be scary for some. It may seem like a lot of money that you are committed to for a long period of time. That's why more and more people are leaning towards getting a used copier. Used copiers can be great for a number of different reasons, and we sell the best used copiers at Copier Philadelphia.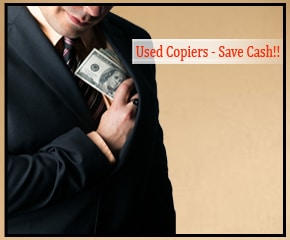 At Copier Philadelphia we believe in carrying the highest quality of used products. We have a wide variety of the best products from brands like Ricoh. We think that getting a used copier shouldn't be scary, and that's why we dedicate ourselves to finding top-notch solutions for you.
At Copier Philadelphia we understand why people may be nervous to get a used office machine. Many people are afraid that they will get a machine that works well at the store, but breaks down later on. That's something you won't have to deal with at Copier Philadelphia.
All of our used copiers comes from responsible businesses that followed the terms of their lease previously. This helps to ensure that your used copier is in great condition. We only get copiers from businesses that we know treated their machines with respect.
Used copiers are a great option for those who don't want to be beholden to a leasing company. You have to put down a higher up-front payment, but that means that the machine is yours forever.
Give us a call today if you are considering getting a used copier in Philadelphia. We can help you know what you need to, and help get you a fair lease.