When was the last time you upgraded your office copier? Many people find themselves experiencing problems for years without ever considering changing their office machine. They think that they will just experience the same problems, no matter what they get or who they work with. However, this is no longer the case. Don't wait if it's time for you to get a copier upgrade.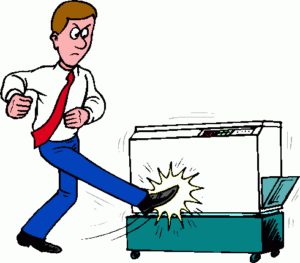 Upgrading your office copier can reinvigorate the way that your team works. It can give them the power to take on a number of jobs that they wouldn't have been able to handle before. If you have been using the same office copier for years then you may be surprised at the power that the newer copiers from Ricoh are able to offer.
Copiers are getting better and better each year. That means that you can print more, copier faster, and get more done than ever before, cheaper than what you may be used to. This is because the best brands like Ricoh know how to make machines that are affordable for everyone, and because our staff is great at making leases that work for you.
The best time to get a copier upgrade is if you are nearing the end of your current copier lease. This can give you time to shop around and look for options that will work best for you. However, it still may be time for an upgrade even if you are not near the end of your lease.
Many companies will be willing to work with you to get you out of  your current lease and onto one with them. Your current company may also be willing to strike a deal if you want to upgrade with them.